"

JJ's Bounty Hunterz Jazz funk (J-Phunk) stylings fuse contemporary hip-hop and neo soul with classic soul grooves and harmonic movements."
JJ's Bounty Hunterz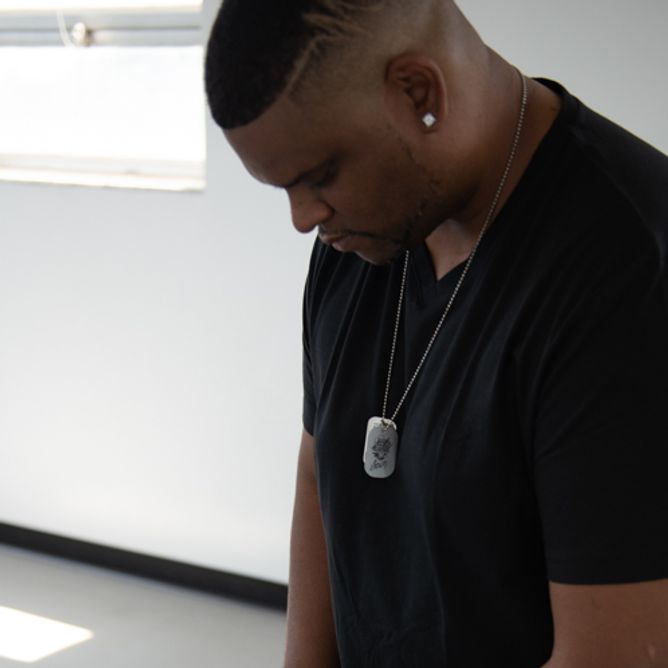 JJ's Bounty Hunterz
J-(Jazz) Phunk for the People
Created by musician/producer Joel "JJ Joseph", The Bounty Hunterz bring soul food for the hungry.
Born in Toronto, Joel JJ Joseph has been around music from an early age, playing drums, sax and piano. Receiving a scholarship and Graduating the prestigious humber college music program , JJ has gone on to work with legendary artists including Nelly Furtado, Serena Ryder, Snow, Kaos, Saukrates, Kardinal Offiishal, Deborah Cox, the Weekend and most recently universal recording artist Ryland James. Through live performance and remixes JJ has been instrumental in tens millions of global album sales, and industry awards; and now is stepping into the lime light. "Music is the sound of our culture, today and yesterday. The Bounty Hunterz encapsulate the artistic ideals of our shared musical heritage and package it for todays audience."
The single J's Funk is released digitally and gaining streams steadily, inspiring a diverse fan base. The Bounty Hunterz captivating high-energy performances excite and engage audiences in a musical journey from past to present, with a tasteful mix of originals and covers.
Press Photos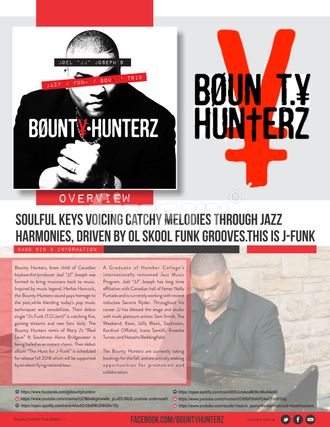 Tracks
0:00/4:46

0:00/6:50

0:00/5:05
J's Funk(T.O. Jam) Official Video